The Fintech Story
Pioneering Efficiencies from Grain to Glass
For over 30 years, Fintech has led the charge to revolutionize operational efficiencies across the beverage alcohol industry.
After seeing the impact of cumbersome and challenging payment methods and strict regulatory laws on efficiency and profits for alcohol businesses, Fintech founders set out to change the game, starting with state adoption of electronic funds transfer (EFT) for alcohol invoice payments. In 1991, Fintech received its first state approval to use EFT as a cash equivalent for the payment of beer, wine, and spirits, and after 18 dedicated years, this payment method was approved in all 50 states. The rest, as they say, is history.
Since our initial push to modernize payment methods, Fintech has continued to develop affordable, industry-leading technology that delivers smart solutions for beverage alcohol management. Through ground-breaking acquisitions and powerful technology development, Fintech brings automation and data insights to alcohol retailers, distributors, and suppliers of all sizes. Today, with a deep focus on service and dependability, Fintech supports 700,000 business-to-business relationships nationwide.
Meet The Leadership Team
Leading with Value-Driven Principles and a People-First Approach
Fintech is led and motivated by a core group of executives that collectively offer a wealth of expertise in systems design and development, hospitality and retail management, data science, financial services, alcohol supplier and wholesale distribution, compliance regulations, and treasury development.
Tad Phelps
Chief Executive Officer
Trey Williams
Chief Operating Officer
Sameer Mungur
Chief Data Officer
Amit Aghara
Chief Technology Officer
Mark Kimber
Chief Revenue Officer
Benjamin Boehm
Chief Financial Officer
Misha Hart
Vice President, Marketing
Wendy Turk
Vice President, Regulatory Affairs
Shari Arzate
Vice President, Client Services
Eric Kiser
Vice President,
Distributor Strategy
Subbu Hariharan
Vice President, Engineering
Ernie DiBenedetto
Vice President, Sales & Strategic Partnerships
Kim Sullivan
SVP – Products &
Customer Experience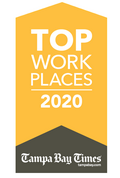 TAMPA, FL – Financial-Information-Technologies, LLC ("Fintech"), the leading B2B solutions provider for the beverage alcohol industry, has partnered with Sculpture Hospitality, the leader in food and beverage inventory management, to support bars and restaurants across the hospitality sector by driving operational efficiencies that protect alcohol margins, lower labor
TAMPA, FL – Financial-Information-Technologies, LLC ("Fintech"), the leading business solutions provider for the beverage alcohol industry, recently announced the promotion of Wendy Turk to Vice President of Regulatory Affairs. Over the past 10 years, Wendy has become the company's foremost expert in alcohol regulations, helping to steer Fintech
TAMPA, FL – Financial-Information-Technologies, LLC ("Fintech"), the leading business solutions provider for the beverage alcohol industry, recently announced the promotion of Wendy Turk to Vice President of Regulatory Affairs. Over the past 10 years, Wendy has become the company's foremost expert in alcohol regulations, helping to steer Fintech compliantly
Tampa, FL and New York, NY – August 1, 2023 – Financial-Information-Technologies, LLC ("Fintech"), a leading technology provider serving the beverage alcohol industry, today announced it has received a strategic investment from General Atlantic, a leading global growth equity firm. General Atlantic will join existing investor TA Associates
ST. PETERSBURG, FL — Financial-Information-Technologies, LLC, "Fintech," was recently named one of Florida's Best Companies To Work For. The annual Best Companies To Work For In Florida list featured in the August issue of Florida Trend magazine ranks 100 companies in small, medium and large employer categories. To
TAMPA, FL – Financial-Information-Technologies, LLC ("Fintech"), is launching a new Lilypad 3.0 iteration for alcohol suppliers across the beer, wine, and spirits markets. Lilypad is a customer relationship management (CRM) platform developed to help alcohol suppliers sell more liquid. Its 3.0 update features multiple enhancements built with supplier